There are things you do not think about, that you know that your Native land area of 603,628 km² and for a minimum geographical knowledge is enough. But just how much is hidden under these figures. I've love to travel, I ironically genre expanses beckon abroad, though still not much studied under the nose.
I have a list of beautiful places in Ukraine, where I would like to visit or have already been, and believe me it's worth it. Just to the Independence Day, the 25th anniversary of the establishment and prosperity of our country, we will try to highlight the required items halt on the route of each of you.
1. Kamenetz-Podolsky, Khmelnytsky region. The city, which you can tell a lot, and the wealth of its history only envy. But it is better to see once than to hear the cries of the delightful friends. Kamenetz-Podolsk a prime example of a medieval town, where there is an atmosphere of inaccessibility, power, and at the same time a boundless passion. Every year in the vast expanse of the city hosts many festivals, such as for example «Respublika». People from all over the country come to the festival of street art and listen to your favorite artists, make new acquaintances and to holes trample shoes.
2. Uman, Cherkasy region. I'm sure you have often heard the name, even if you live abroad. Yes, Uman can be called Jewish capital in Ukraine. Every year thousands of pilgrims visit the grave of Rabbi Nachman – the great-grandson of the founder of Hasidism – Israel Baal Shem Tov. In addition to the religious contrasts, it is a very beautiful city, whose history is shrouded in a lot of interesting facts.
If you like this, all the museums of the city joyfully invite. It is worth remembering and about Sophia Park, which is a national reserve and monument of landscape type of world landscape gardening art.
3. Mukachevo, Transcarpathian region. Winter and summer in one color it is. According to the magazine "Focus" Mukachevo is considered one of the healthiest cities in Ukraine. All the flavor of the flora and fauna in harmony with the local architectural landscape. It left a vivid imprint of European culture, because of the nationality of Hungary for a long time. Attractions such as the Castle Palanok, Palace of Ferenc II Rakoczy, Mukachevo Town Hall, Chapel of St. Martin XIV will appeal to historians and enthusiasts. Even if you just want Carpathian romance.
4. Baturin, Chernihiv region. Preceded Kharkov and Kiev, or the residence of Bohdan Khmelnytsky – Baturin. Here coexist Razumovsky castle and fortress citadel Baturin seemingly incompatible neighborhood, but the city zasnovan in the 16th century may even brighten it. Not a big town is ready to take you at any time, you can safely wander around the modern streets, look at the interesting museums, to touch the places in history, even make a cool selfie for your photo archive.
5. Pochaiv, Ternopil region. I must say that the inhabitants of the metropolis, which is the town may seem too quiet, but all those who come here to find humility and peace with his demons. The main attraction is the Pochayiv Lavra, the beauty and size of delight. Even if religion does not entail much, believe me, you will be interested to visit here. In the district there is a lake of St. Olga, where you can take a dip in the icy water, which comes from an underground source. As for me, it is the perfect place for those couples who have decided to get married or to baptize their children.
6. Dikanka, Poltava region. Each remembered the works of Nikolai Gogol, it will be about his native land. Like all of our city, this place its origins go far back in time. Many historical figures, whose names are now known as the street, drew their energy and inspiration here. In fact, besides the architectural delights feature are lilac grove and a 800-year old oaks. Yes, the giant oaks vigilantly guard the peace of the residents for a hundred years and we have experienced many famous personalities. The best time to go here for a holiday, "Song of Lilac Grove," when all blossoms and smells.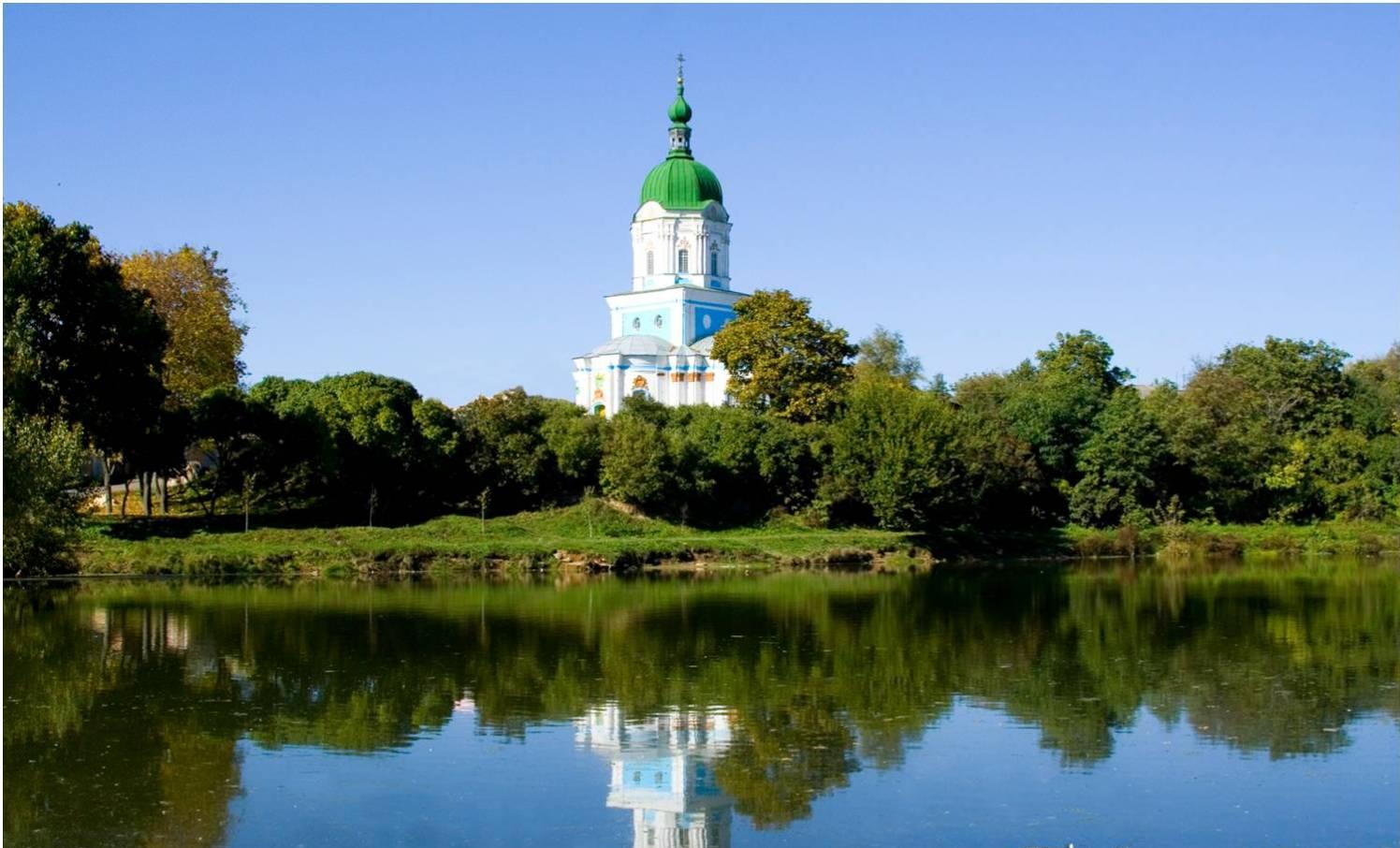 7. Pecking, Rivne region. Again minute stories, this place is a generic socket Czartoryski family in the 15th century. Before our time has remained the Annunciation Church, built in those days. The main highlight is the so-title "Tunnel of Love". You've probably seen pictures of such a sensational place where they want to get a lot of couples and not only. Legend has it that if you make a wish here, then it will come true, that attracts tourists. But it is impossible to deny the unearthly beauty of the tunnel in 2014, Japanese director Akiyoshi Imazaki shot here romantic drama, which was presented at the international festival of Hanoi.
This list is difficult to complete, but let's get a couple of places for our following headings. Surely you have noticed that the cities of Lviv, Kyiv, Chernivtsi, Odesa were not mentioned.
I also wanted to bring you a new country, ancient and incomparable.
Compose a list of cities, the wheels of their open spaces and love Ukraine!