The Carpathians are one of the most visited places in Ukraine, there are incredible mountains, beautiful forests, rushing rivers, clean air – all this gives a charge of cheerfulness for the year ahead.
Bukovel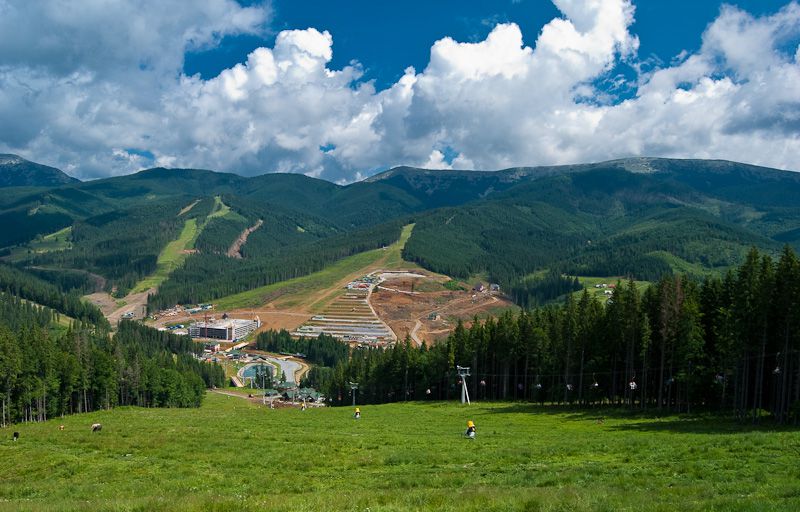 Climbers and mountain walkers can go on a hike to the nearest summits. Roads to wild waterfalls and healing sources are popular among tourists.
In the summer, you can swim safely – according to beliefs, bathing in mineral springs brings one hundred years of health. Those who enjoy risk and extreme can try rafting on fast mountain rivers – rafting and catamaran rafting are at the service of tourists. Carpathian forests are rich in berries and mushrooms.
Yaremche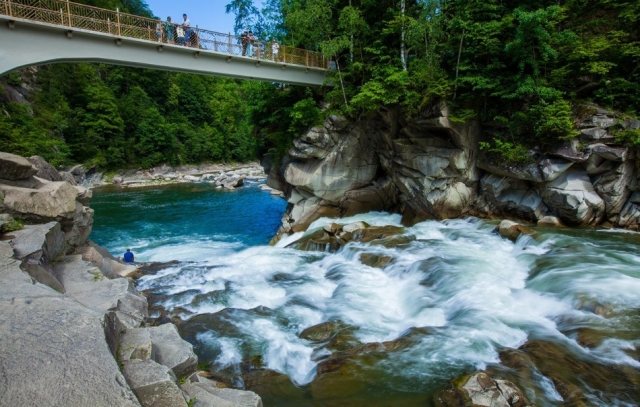 In Yaremche, tourists will be interested in many options for active leisure – hiking in the mountains and forest, various excursion programs, rafting, horseback riding, mountain biking, quad bikes. Elderly people can improve their health at sanatoriums.
The fresh air, the scent of forest flowers and herbs, beautiful landscapes, a raging river – all these will leave unforgettable memories of a stay in Yaremche.
Verkhovyna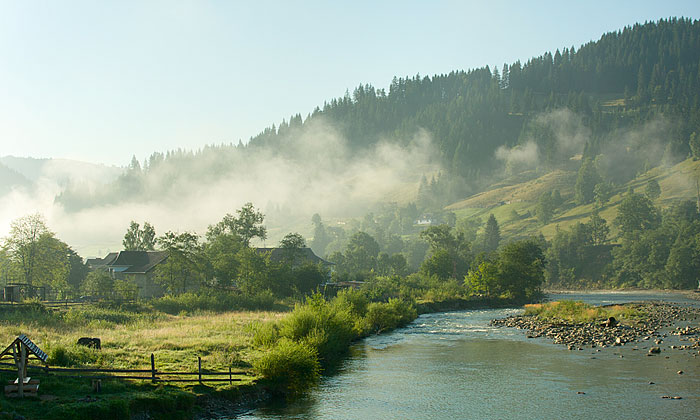 A holiday in Verkhovyna will be interesting to real nature connoisseurs, as well as the ancient traditions of the Hutsul region. Ancient folk customs and rites, legends and fairy tales have been preserved here. The rest of the summer in Verkhovyna is mainly associated with the collection of berries, mushrooms, medicinal herbs.
Rest in Verkhovyna will thrill you with the beauty of mountain scenery. Verkhovyna is recognized as a medical and health center, as there are over 100 mineral water sources in its territory.
Vorokhta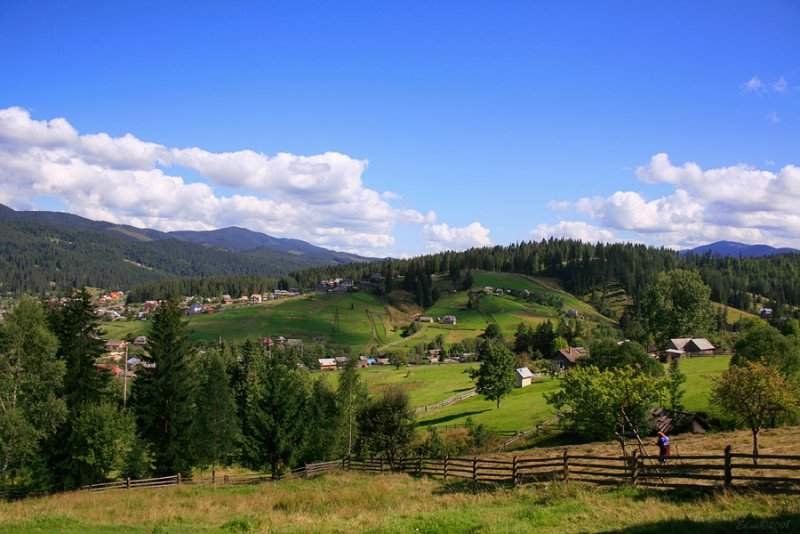 Rest in Vorokhta means fresh air, mountain valleys, waterfalls and rivers, and a unique local taste. While on holiday to Vorokhta, you can climb the highest summit of Ukraine – Hoverla. Rafting is a great opportunity to get unusual experiences.
The raft will present the most beautiful places of wild nature, because the river often flows where no man has ever been. Resting in this village improves health, the crystal clear, deionized air gives an opportunity to gather strength and clean the lungs.
There is also a zip line in Vorokhta. For just 95 hryvnia, you will fly 720 meters while admiring the dizzying views of the Carpathians!
Svalyava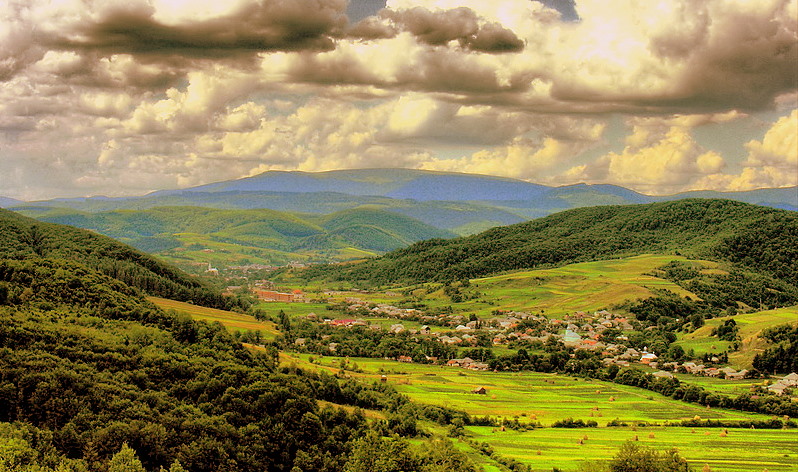 A holiday in Svalyava is a great opportunity to enjoy the beauty of the Carpathian Mountains, get healthy, and learn a bit about the history of local places.
The city of Svalyava is known for its mineral waters. The natural composition of the water is enriched in mineral salts of greater value, therefore the name, derived from the word "salt", was established.Svalyava has certain qualities aimed at healing and improving the work of the digestive system, bile ducts, liver, and cleansing the kidneys.
Thanks to the good location, you can go on a tour of castles from Svalyava. 15 km away is the Shenborn Palace, 20 km away is Chinadiyiv Castle of St. Miklos, and 30 km away is Palanok Castle in Mukachevo.
In addition, the best Ukrainian thermal springs, wineries and cheese shops are only an hour's drive from Svalyava.We've written about cheesemakers here, and you can read about wineries here.
You will certainly find something to do during your vacation at Svalyava.
Slavske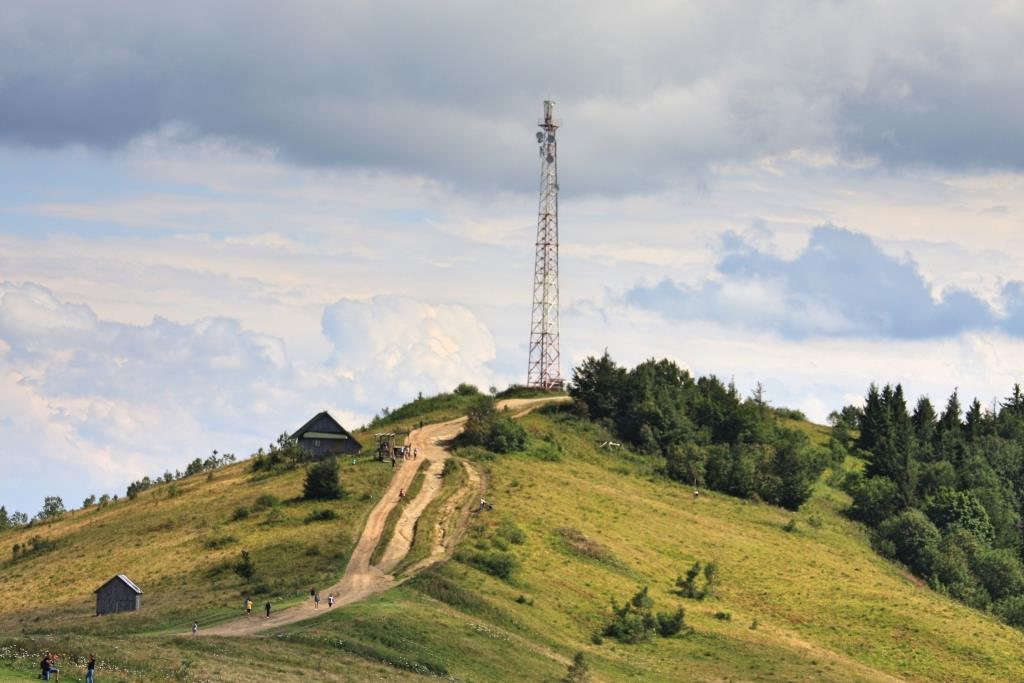 Beautiful mountain tracks, clean air, forests, lots of colors and fun.
There are more active hobby options than anywhere else in the world.
If you are looking for a place to stay in Slavsky, we highly recommend Villa "Alpiyka". This is a special place with an incredible atmosphere of rest, quality service, natural beauty and a variety of entertainment. The cottage complex is located near the Zakhar Berkut ski complex.
Truskavets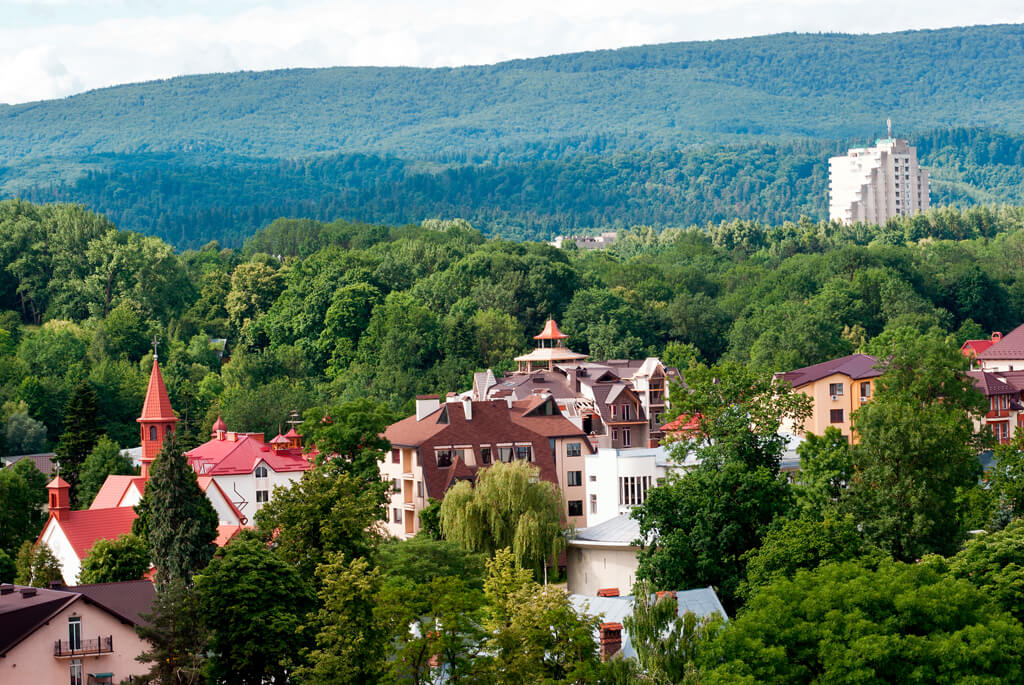 Water procedures, clean air, mineral water – rest in Truskavets is 100% health enhancement for the body.
Although the Carpathians are not quite high here and you will not be able to walk on the slopes and meadows, the air and the beauty of nature are by no means worse here.
If you are tired of complete relaxation, 11 km from the city is the beautiful Drohobych and its main attraction – the Church of St. George, and 30 km away – Urych and the ruins of the ancient Tustan fortress.
Yasinya
Yasinya is an attractive and very compact mountain town. And here, almost every local resident has its own UAZ, which delivers to the main attraction of the region – the Dragobrat station!
If you decide to go on vacation, we can assure you that you will appreciate it a lot. The Carpathians here are insanely beautiful, the air is cleaner, amazing entertainment, such as hot tubs, and an important feature – the resort is almost isolated, and although the hostesses will feed you very deliciously, many products are not sold in local stores, so it is better to buy in advance
Mizhhirya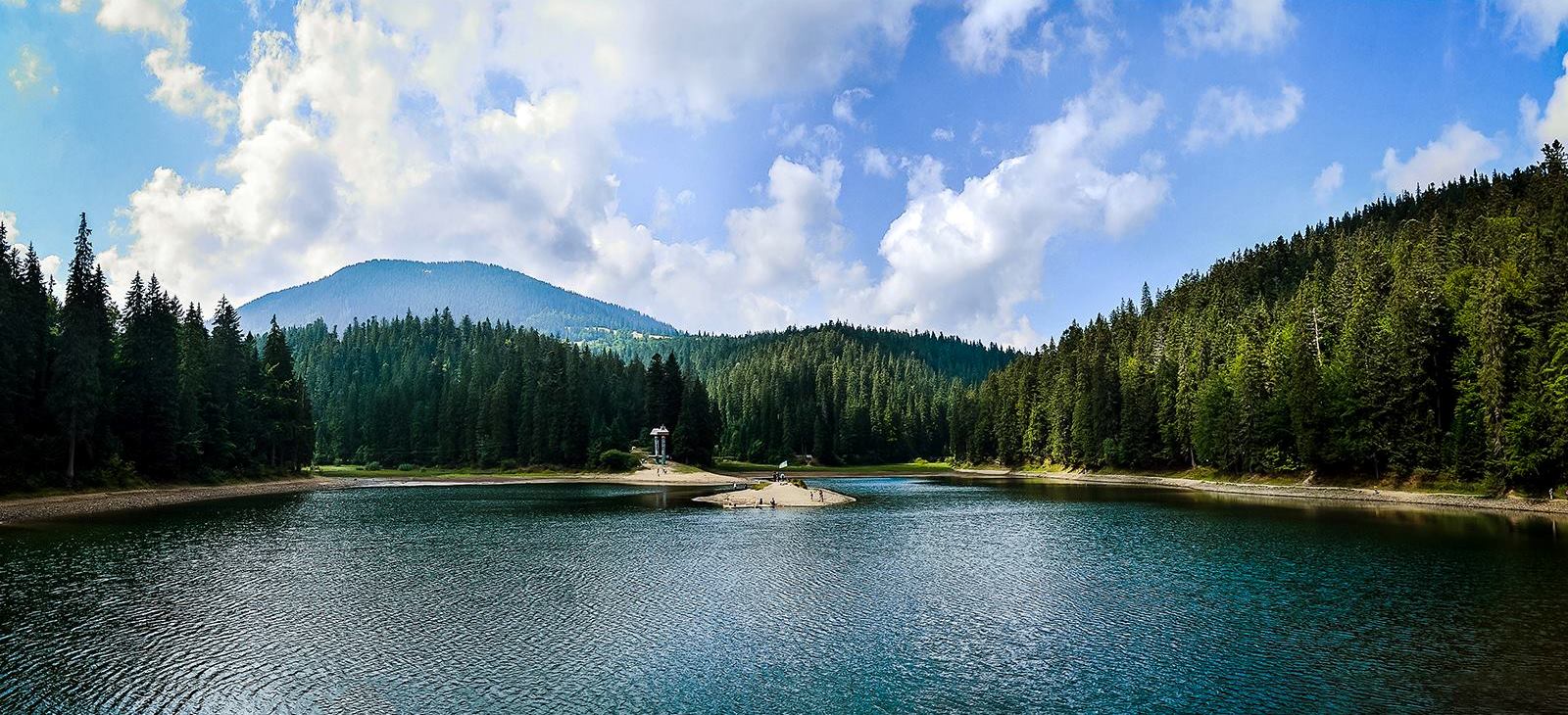 Mizhhirya is another Carpathian complex that visitors seek to visit.
This is where the legendary Lake Synevyr is located, full of legends, mysticism and supernatural beauty!
And not far from Mizhhirya is the unique open-air museum of Kolochava, or as it is called the "village of 10 museums".