Rope Jumping – it is certainly an extreme sport. In order to get at a small dose of adrenaline, you need to seriously mentally prepare. But as they say ekstremaly – attitude is needed up to 5 times more – it is a sport.
Before we talk about places to roupdzhampinga in Ukraine, explain the difference between Rope jumping and bungee jumping.
Roupdzhamping – is a "soft" jump on the pendulum output, while for Banja jumping using a rubber cable that leads to the Pitching up and down.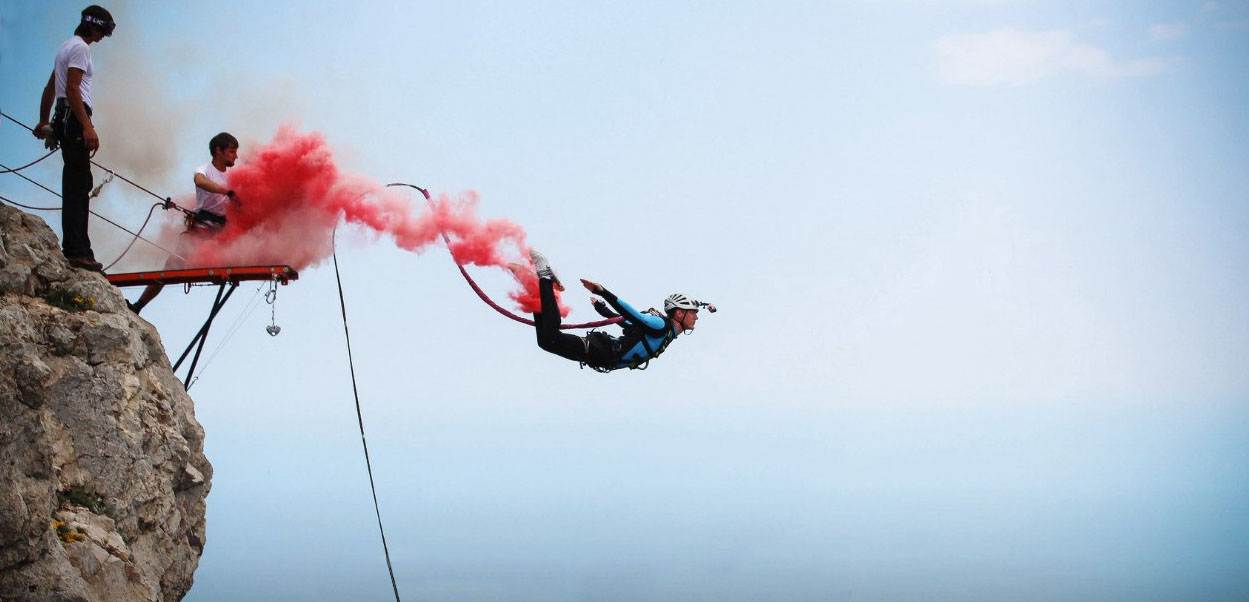 Running Doe Bridge in Kamenetz-Podolsk
The bridge height of 55 meters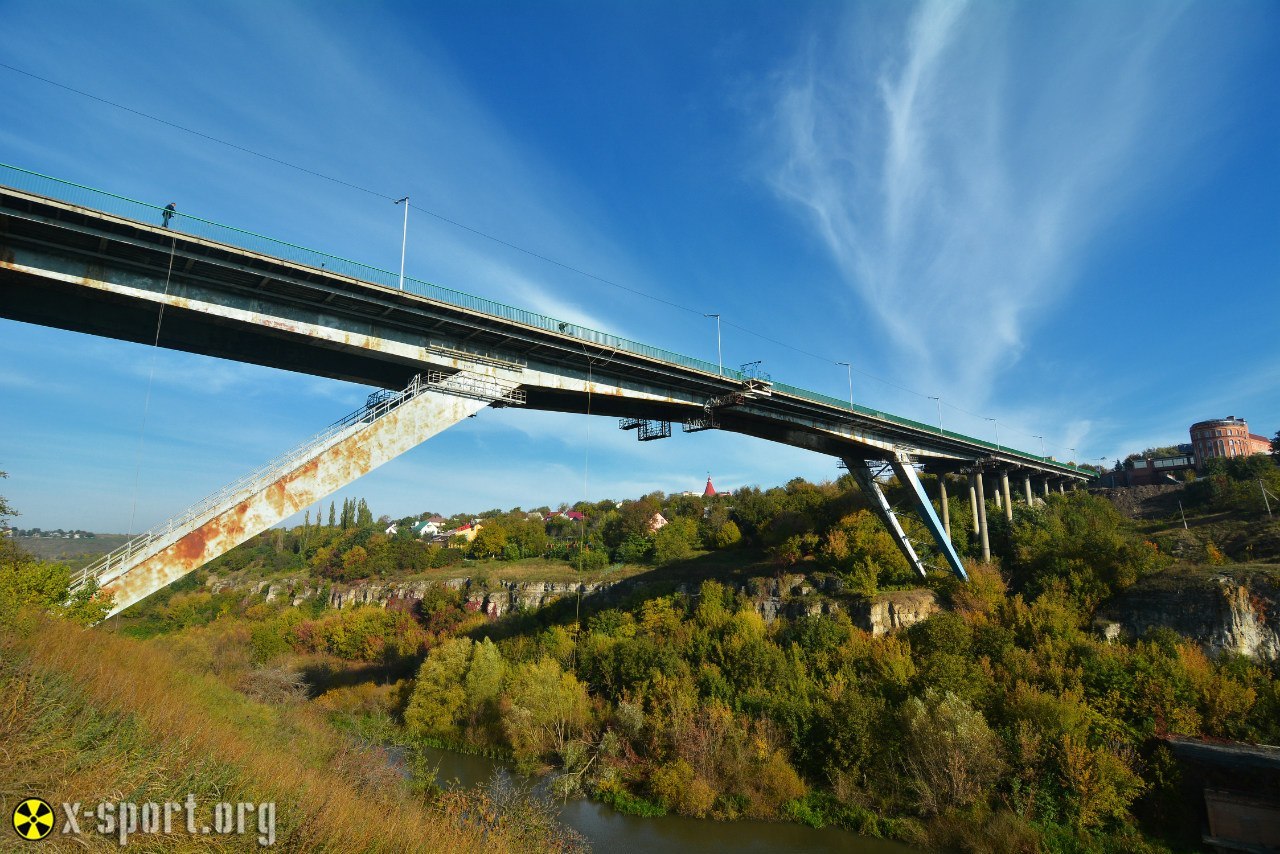 Running Doe Bridge in Kamenetz-Podolsk – the highest bridge in Ukraine and, consequently, the most popular among jumpers. In addition to the adrenaline and get wonderful views of the canyon Smotricheskogo
Location: Bridge "Running Doe", the city of Kamenetz-Podolsk
  Tower overlooking the Dnieper in Hydropark
Height 43 meters
There is only leap bungee jumping.
Location: in front of the Venetian Tower Bridge on Hydropark, Kiev city
Zhitomir suspended footbridge
Height 43 meters
It is a popular place for jumping in Ukraine. It is here that hosts the annual Rope Jumping Festival.
Location: Park named after Yuri Gagarin, the city of Zhitomir
Arch bridge in Kiev
Height 42 meters
Again, Zaporozhye. The bridge connects the center of Zaporozhye island Khortytsya. In addition to all the historical sights of the city, jumping will be a great addition to the overall impression of the city;)
Location: Arch bridge, the city Zaporozhye
South Bridge in the Dnieper
Height 30 meters
Quite a lot of beginners want to make their first jump from small heights and opt for this beautiful city of the Dnieper and South Bridge.
Location: Junior Bridge, the city Dnieper
Ivanovsky bridge in Pervomaisk
Height 28 meters
Ivanovsky bridge in Pervomaysk is one of the most popular for beginners, because the height of his only 28 meters. In addition – spectacular views of the canyon of the reserve of the Southern Bug River.
Often, jumping at this point plan with rafting on Migee, which is 30 kilometers from Pervomaisk. It turns out very active weekend;)
Location: Ivanovo bridge, city Pervomaisk, Mykolaiv region.
Pedestrian bridge in Kiev
Height 26 meters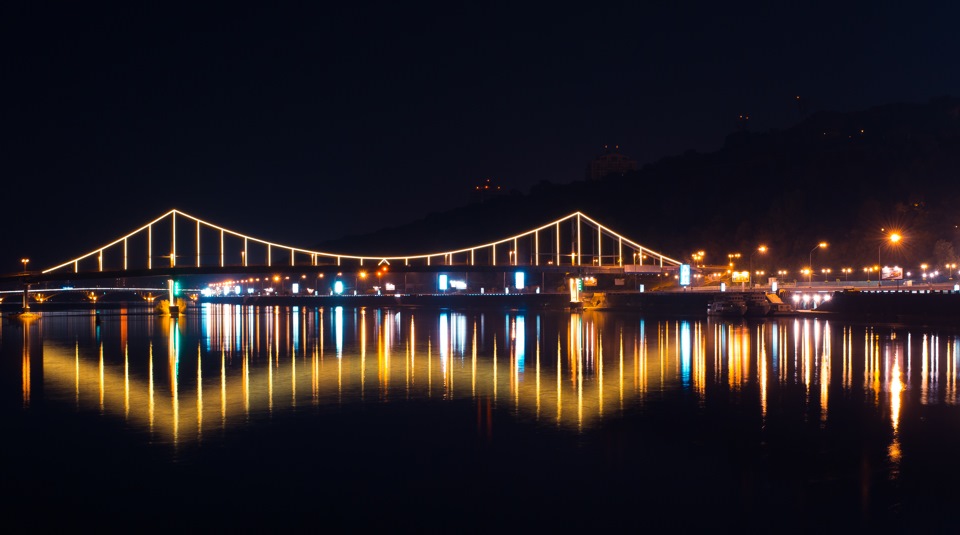 Probably the most popular platform jumping in Ukraine. Fans of extreme sports can be found here every weekend.
Location: Pedestrian bridge. Kiev city
Svetlana Bondarenko Author