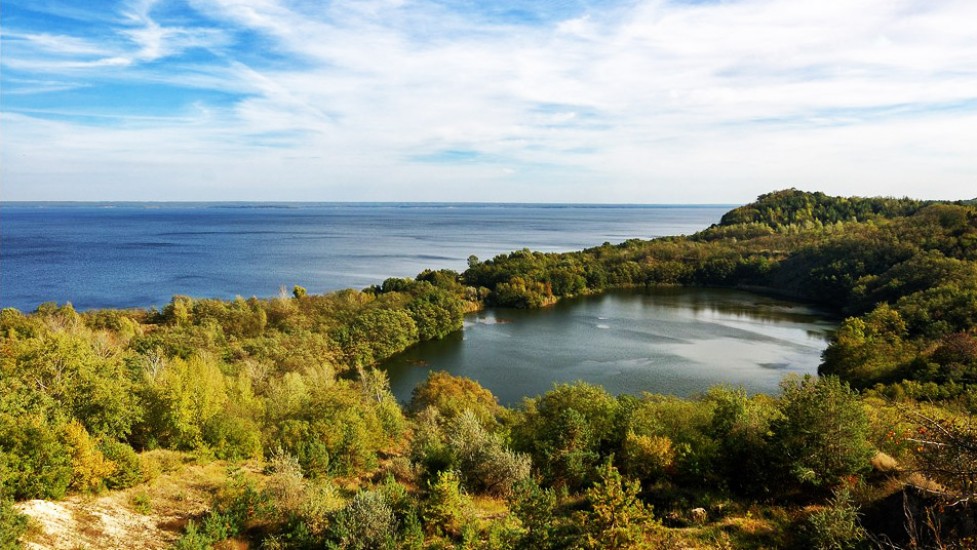 Buchak Lake – the symbol of the all-conquering power of nature over the thoughtless tyranny uncomplicated humanity – emerged on the site of the giant pit gidroakkumulyatornoy station.
In 1987, under a thick layer of concrete vanished village Buchak, valuable historical and cultural artifacts of pre-Christian times, hectares of forest. However, in place unfinished miracle of great beauty formed a lake with clear blue water, which has a depth of about thirty meters and is filled not Dnieper water and underground sources. Therefore, even in the hot summer the water in the lake is cool and surprisingly clean.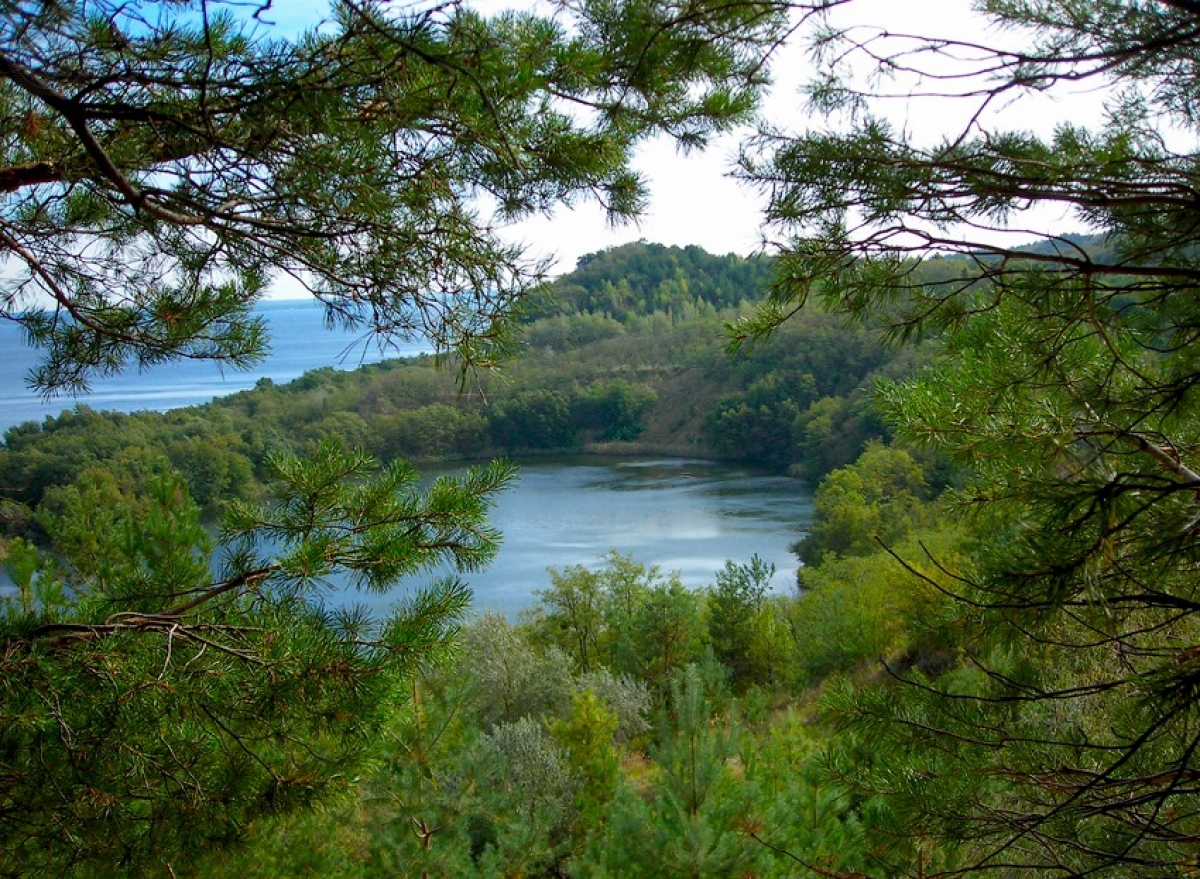 The lake and surrounding area are part of the regional landscape park. Although the area is full of remnants of "grand" construction (tunnels, concrete platforms, crumbling walls), nature gradually wins. The lake is a huge amount of fish in the surrounding woods wild boars, wolves, bears, meadows pleasing variegated grasses.
Places around considered mystical, these places of power. Archaeologists claim that there were primitive people, there are many discoveries Tripoli period, with a nearby well Rozheny are believed to drink water first Russian princes.
Around the lake – Mount Coot, Babin and Moskovka. It was on their slopes excavated ancient Slavonic settlement, found a large number of ancient tombs.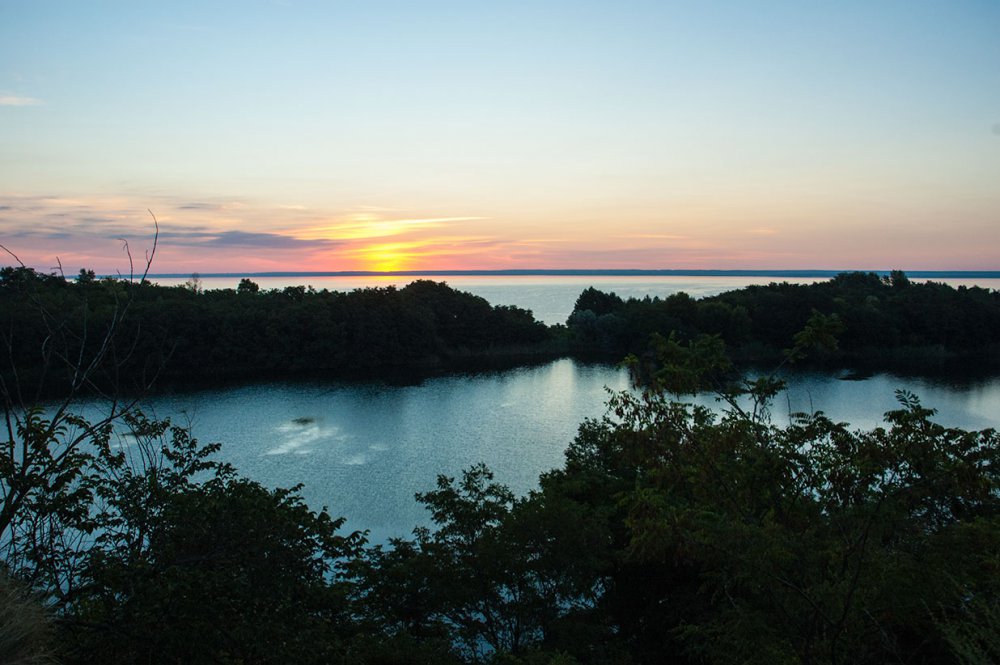 In the second half of the twentieth century, on this blessed land it was a kind of Mecca of cinema luminaries. And today, on the shores of the lake you can find the remains of film sets Sergei Parajanov, Yuri Ilienko, Andrei Tarkovsky, Vladimir Denisenko and other film artists. In 2013 on the area Oleg Chernov documentary film "Hollywood on the Dnieper. Dreams of Atlantis. "
Buchak Lake on the map:
To reach the lake Buchak difficult enough: from Caneva in Studenets village can be reached by a car, and on foot only with the navigator, and even better with a local guide.
Author  Natali Yaremenko