"In a healthy nation – a healthy spirit" – something is known, but the essence is clear.
More than once the anthem of our Motherland was heard in different parts of the world and not just like that, but out of great pride in victory. In addition to the fact that these people have reached the top in great sports, it is necessary to pay tribute to them for their contribution to the public life of the country they represent. You can create your own mini-list of athletes that everyone knows, not just Ukrainians.
Without any gender bias, I still want to start with males. 
Serhiy Bubka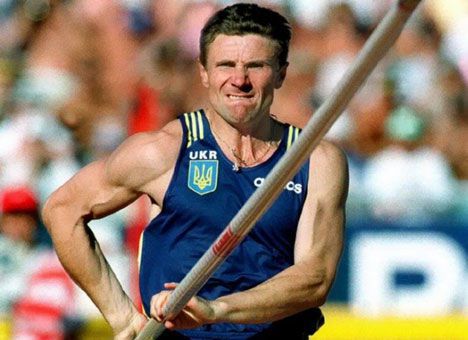 "Bubka flies over Paris" is what was written about him, about this pillar of Ukrainian sport – Serhiy Bubka.
Everyone knows the phenomenon, which was born near Luhansk. He declared himself in 1980, becoming a master of sports of the USSR among young men. Then began the rise of his career, as he won dozens and 35 track and field records in jumping, which no one managed to surpass.
And although Serhiy Bubka did not represent independent Ukraine on the international arena as a participant, he coached more than one team of our athletes and continues to do so. During his lifetime, a monument was erected in his honor in Donetsk.
Where are we without the representation of the famous Dynamo Kyiv. 
Andriy Shevchenko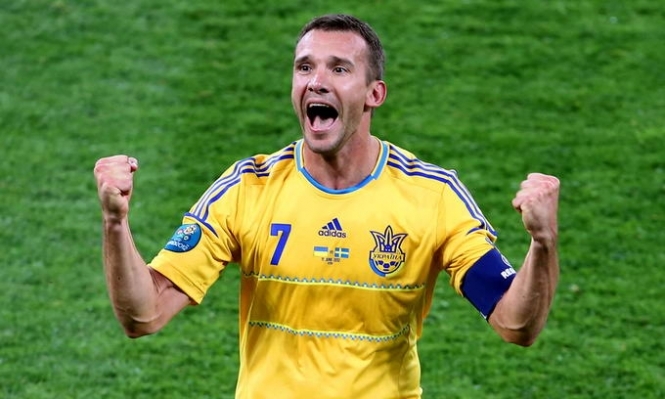 Andriy Shevchenko is a Ukrainian football player and recently a coach who has played at least 100 matches in our national team. He also had to play for AC Milan and Chelsea.
But here is an example of a patriot who returned home and took part in Euro – 2012 scored two such important goals for Ukraine.
Vasyl Virastyuk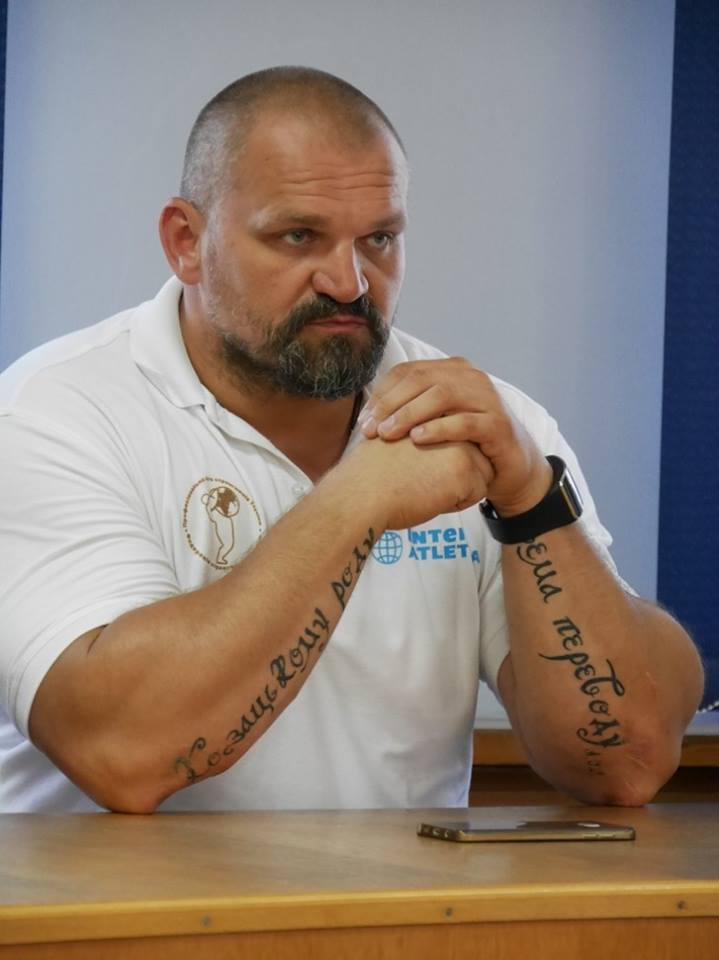 Vasyl Virastyuk is one of the three whales on which the Earth stands.
Of course, this is a joke, but it is not for nothing that he is considered the strongest man in Ukraine and the world since 2004.
Also being a member of the election team for us the title of "Strongest Nation of the World". Here is a simple guy from Ivano-Frankivsk, who was involved in athletics since childhood and stubbornly went into his goal.
Volodymyr and Vitaliy Klitschko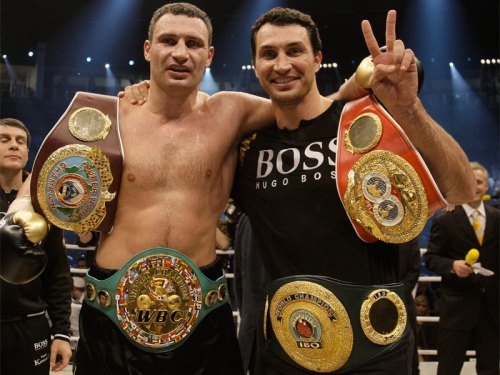 These guys have a lot of titles and awards in boxing. However, in the context of the above-mentioned Olympic Games, it should be noted that the youngest of the brothers – in 1996 won a gold medal. And 4 years later he received the title of world champion.
No less ambitious and older brother – entered in the Guinness Book of Records as the first champion to win 26 fights with the least amount of time.
Today, the Klitschko family is actively involved in social and political projects, as the older brother is the mayor of Kyiv.
Although we can sleep peacefully with such men, their female colleagues inspire no less confidence and hope that we place on Ukrainian athletes every year.
Yana Klochkova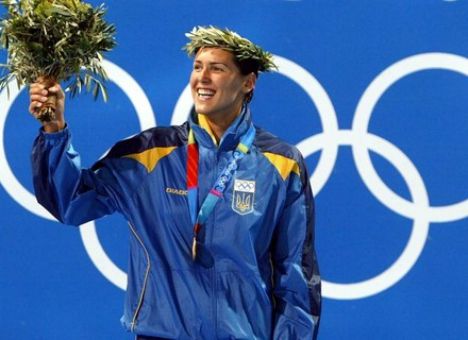 A native of Simferopol – Yana Klochkova – swimmer, Ukrainian medalist, record holder, Olympic champion, who on her fragile shoulders won 9 medals in the collection of state victories in the 2000 and 2004 Olympic Games. And she is a woman, mother and patriot to the bone – "Goldfish" of Ukraine.
Lilia Pidkopaeva
Next on the list of Olympic champions is Lilia Pidkopaeva, a sports gymnast. If there are people who are really hardworking and persistent, this woman is definitely one of them. Her high-profile career began in '95.
Today, this Donetsk woman is a volunteer, organizer of charity events and tournaments for young people.
Irina Merleni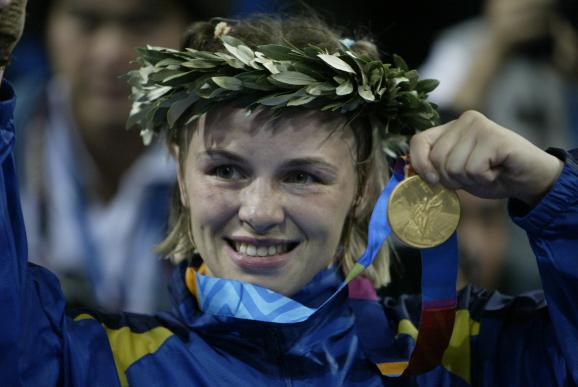 It is believed that Ukrainian women are the best, and not for nothing, because we even have a three-time world champion and two-time European champion in freestyle wrestling – Irina Merleni.
This fragile is 1.51 tall Thumbelina has been closely connected with sports universities, her father was her coach since childhood, and later she married a master of sports.
And although she has devoted her entire life to one cause, Irina Merleni is now actively helping our fighters in the East.
Olga Harlan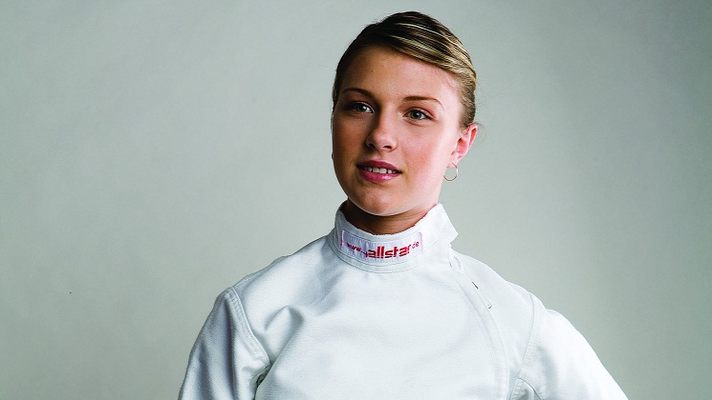 A representative of the Young Guard, a fencer, she has been representing Ukraine since 2008 and has won. She rubbed the nose of the Russian fencer with a score of 15:10.
On the eve of Olga received a proposal from the Russian Ministry to represent their state, but a real Ukrainian girl gave a categorical rebuff.
In fact, no matter what anyone says, we have someone to be proud of. I did not mention all the prominent sports figures, but in fact these people do not need loud statements in their favor, they just work relentlessly day and night and do their job honestly.
Follow the example and cherish love for Ukraine in your heart!