Gorodetsky was absolutely extraordinary person, who used to shock people all around. Thus he'd become a  vivid mana. His first visit to Kyiv was marked by colorful performance. He had bought a brand new car and a nice hand-toque.  Perhaps the first in Kiev, he has got a brand new car and a nice hand-toque. With such a bizarre outfit: the trendy cap and a leather coat, laced boots with a monkey in his hands, Gorodetsky gathered crowd of inquisitive spectators around him.
He liked to risk of so-called healthy adventurism. Already becoming a certified architect, he moved to Kyiv, which charmed him from the first seconds. I think it is worth mentioning that Gorodetsky at that time had a lot of achievements behind him, for example a book about travels in Africa in 50 copies, tailoring experience and styling of clothes, sports category in shooting.
Restless pride urged him to create incredible architectural project that was called up to stir all Kyiv. Gorodetsky decided to build an estate for family. After all, he found the place .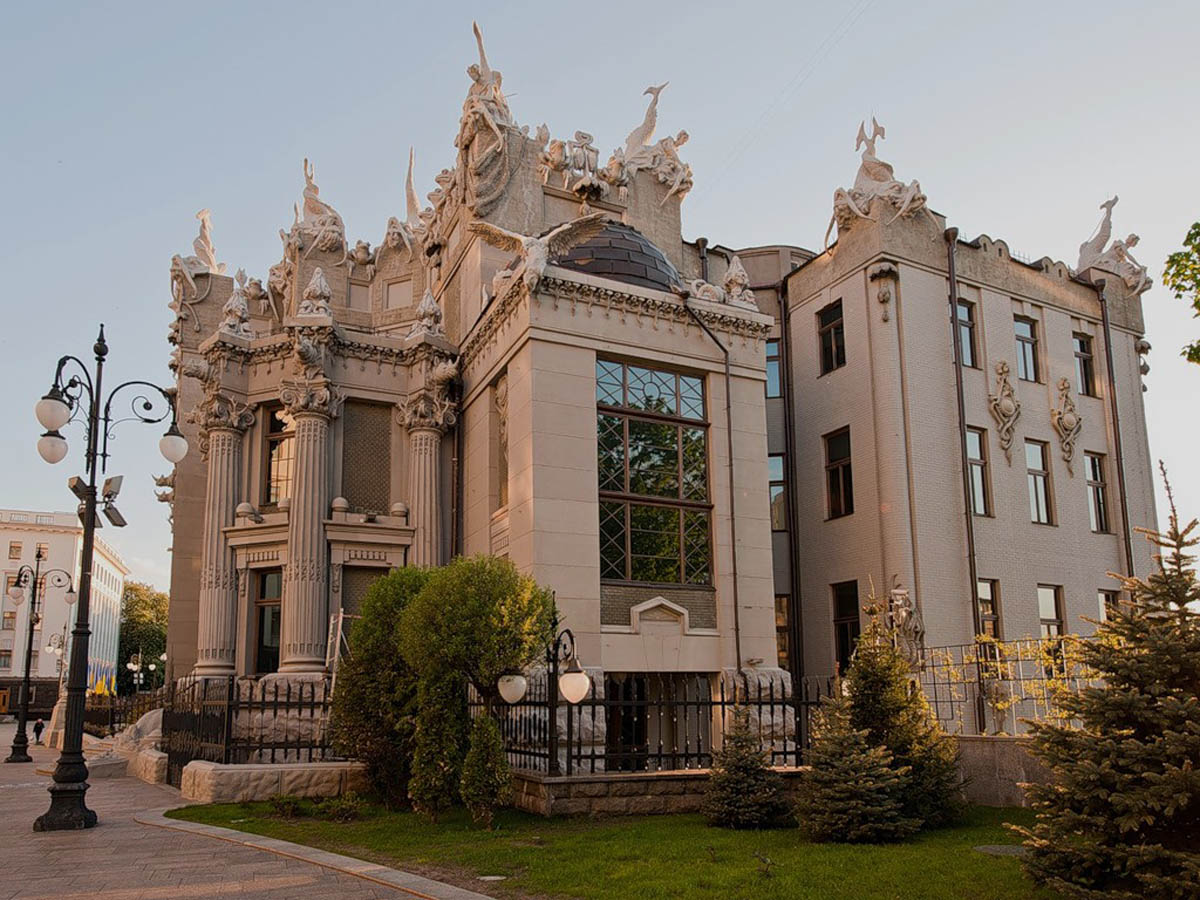 Horodetskoho home, Kyiv, Bankova, 10
The estate was decorated with images of mythical sea monsters, elephants, rhinos, antelopes and lizards riding a fish. For monolithic Kyiv, living in a quiet rhythm, it was a culture shock. On the backs of dolphins smartly housed female silhouettes with a trident in their hands; along the eaves were a lot of giant frogs. The main staircase is framed on both sides of fabulous birds that grab sharp white steps. Above all this stands the sculpture of two fish majestic figures, shrouded in mud water.
Adept gothic culture Gorodetsky intended to make something mystical in such a diverse architecture of Kiev, and he succeeded. The first piece of architecture in the Gothic style is considered to be the church of the monastery of Saint-Denis in Paris, "The House with chimeras" can compete even with her. They express lyric, tragic, sublime spirituality and social satire. Decide for yourself who the "chimera" is: a poison of the soul or unfavorable state of society.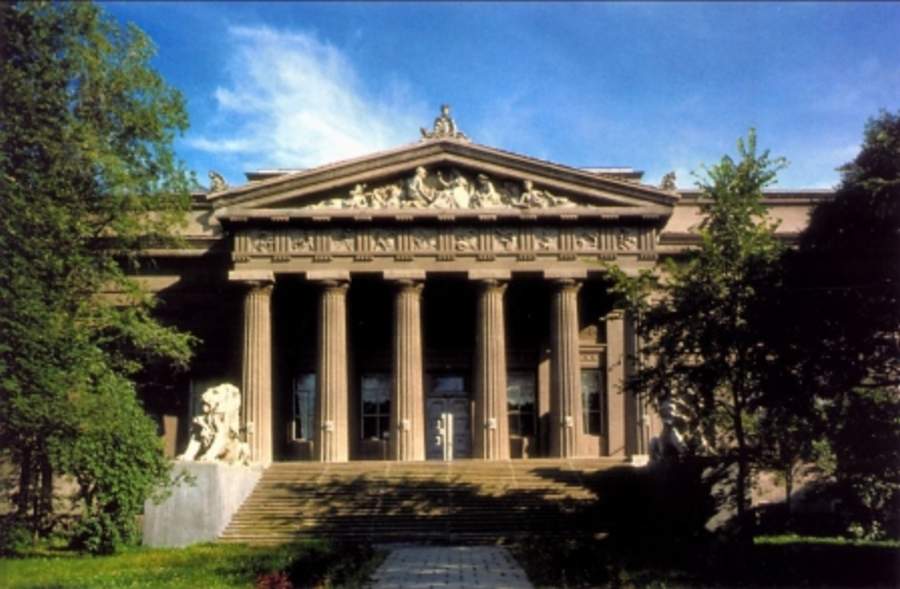 National Art Museum of Ukraine, Kiev, Grushevskogo street, 6
For creative achievements Gorodetsky is known as a founder of  the Museum of Antiquities, which is now called the National Art Museum of Ukraine. Also Karaite kenassa was projected by Gorodetsky.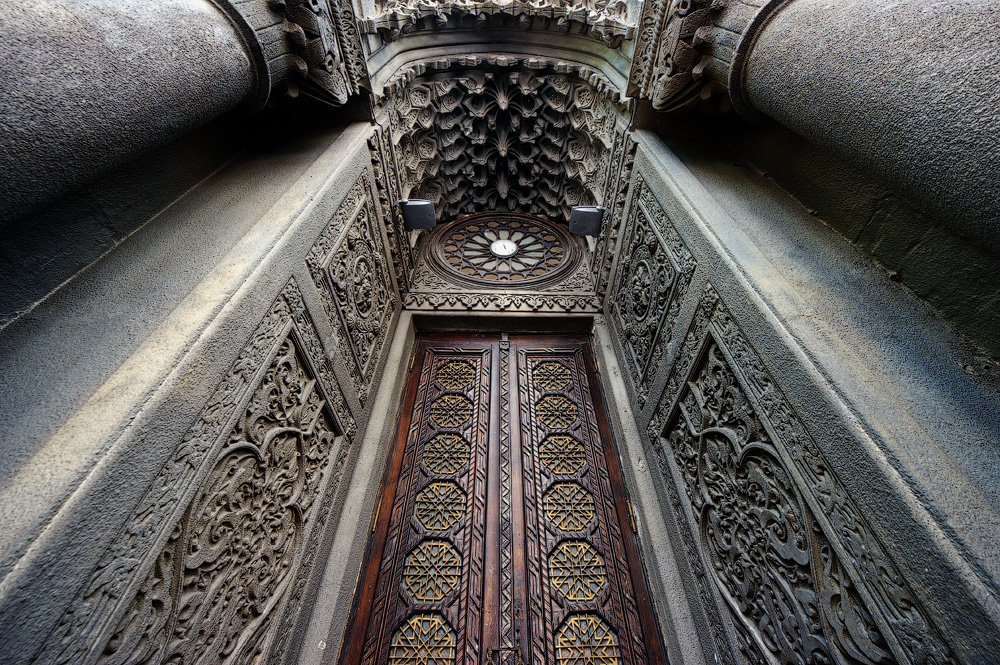 Actor's House (Karaite kenassa), Kyiv, Yaroslav Val, 7
Vladislav Gorodetsky will be forever recorded in the 'Golden' book of Ukrainian architecture of the late XIX – early XX centuries. Modern Kyiv is so 'alive' due to Gorodetsky too.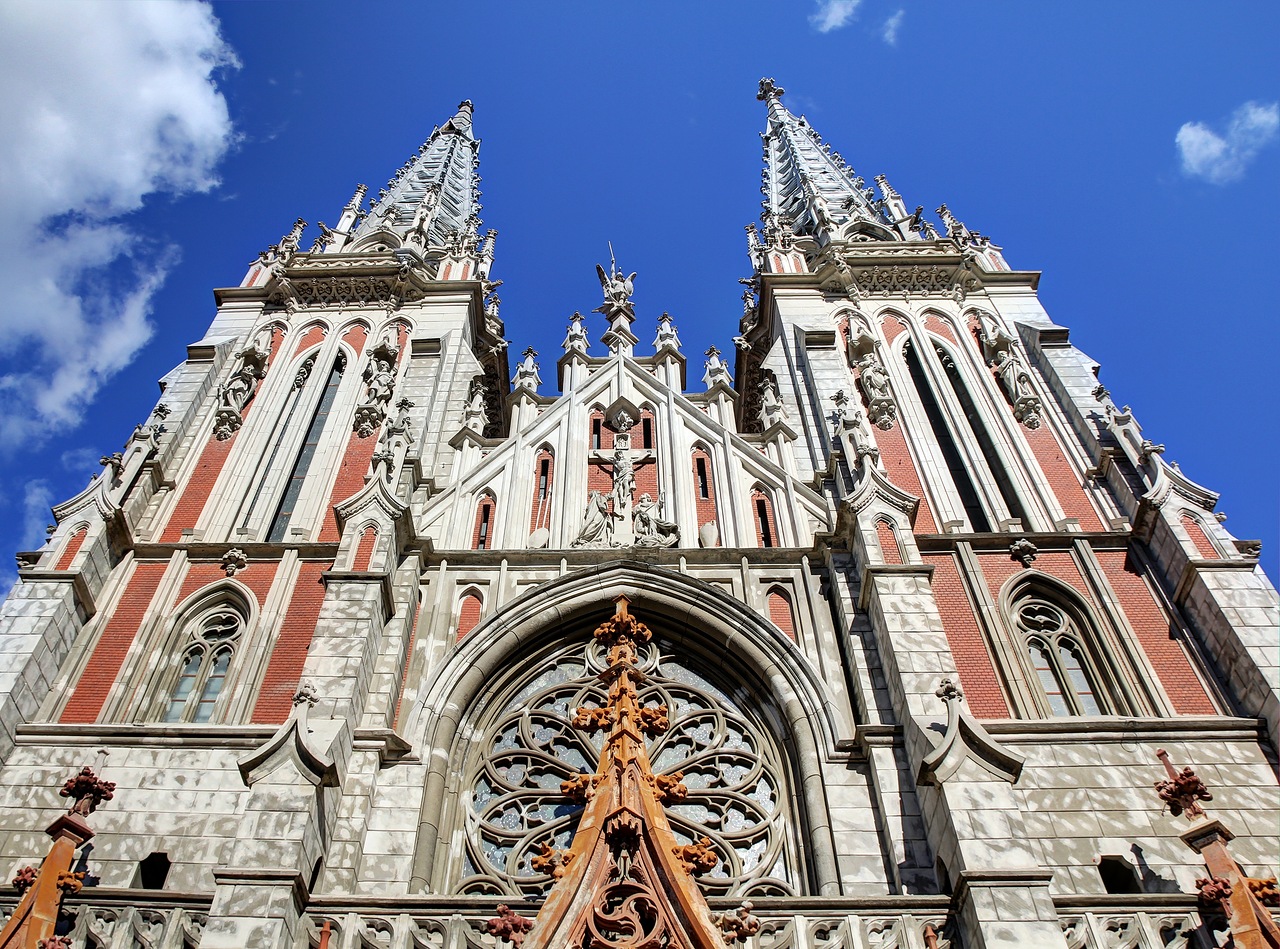 Nicholas church, the House of Organ and Chamber Music, Kiev, Big Vasylkivska, 75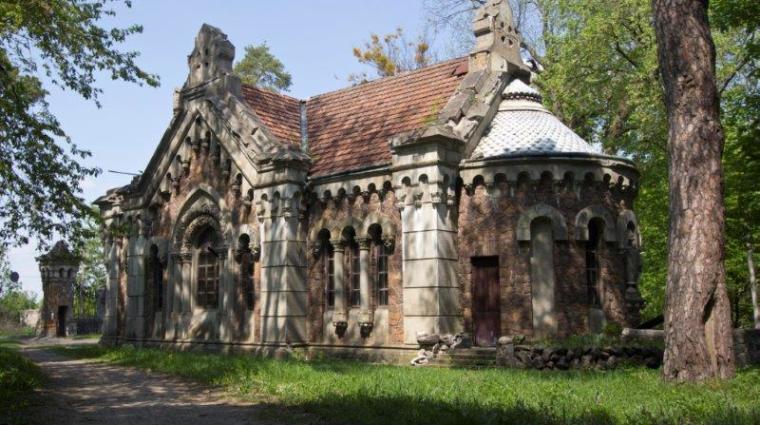 Tomb Potocki, Vinnytsia region, village Pechora Str. Lenin, 7
Author Alina kondratenko